NextGen Managed IT Services
Built to tackle modern problems with comprehensive, proactive services to keep your IT running securely and at peak performance, while you focus on core operations
Shouldn't your business come first?
Our clients understand that IT is woven into almost every aspect of their business. We believe that IT should support the objectives of the business which means that IT functionality needs to be both comprehensive & consistent.
That's why our approach is business first. Our talent and experience in business means that we apply the right mix of technology to ensure it supports the goals and aspirations of the company – and not the other way around.
Citon's NextGen Managed IT Services take the burden of managing and maintaining your IT off your shoulders, so you can enjoy reliable, optimized technology without spending excess time and money.
Streamlines IT operations, creates a stable, consistent, reliable environment
Provides comprehensive infrastructure management, patching, updates & insight
Proactive support and security
Bundles "best in class" essential security tools and services to ensure peace of mind
Embeds IT consulting thru tech advisor with access to monster expertise
Super-sizes the end user experience based on our consistent platform
Industry "best practice" approach to managed services
Provides guaranteed IT response times and dashboard intelligence
Our experienced technicians are committed to excellence, and you can depend on them for fast, effective assistance with any technology issues. With a trusted IT partner like Citon handling your IT management and support, you can focus on running your business and leave the hassles behind.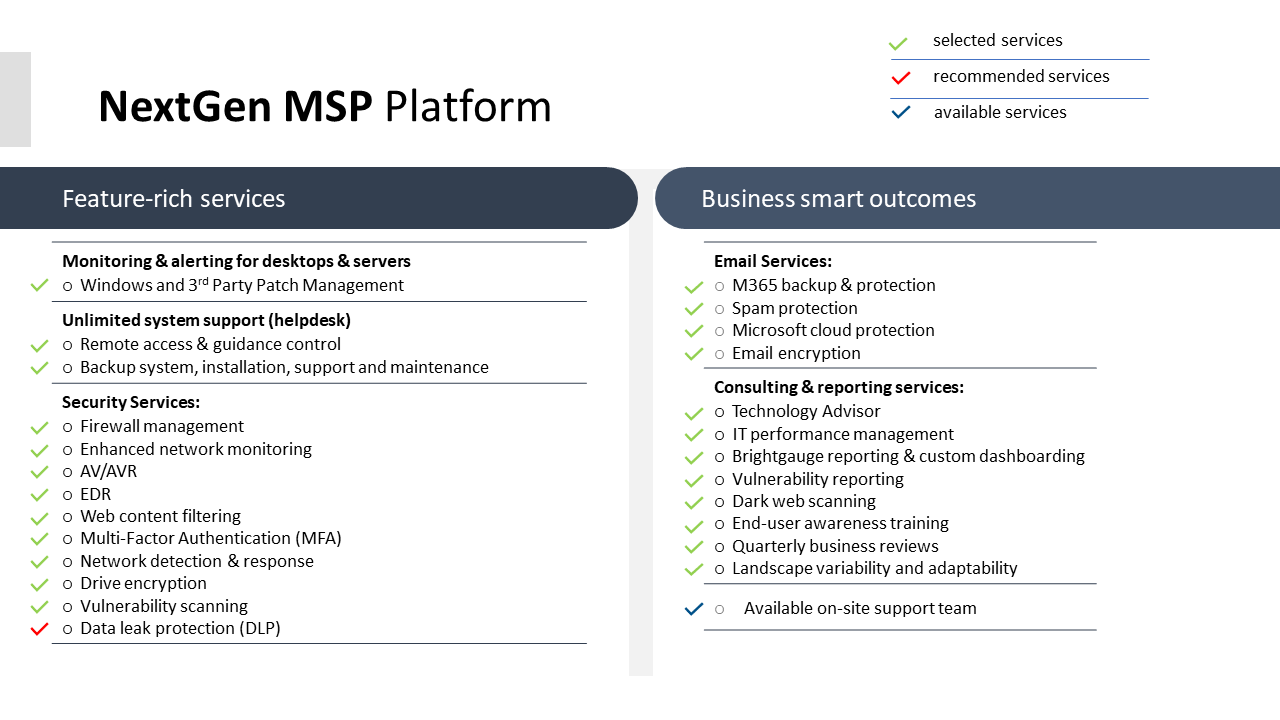 With NextGen Managed IT Services from Citon, you get:
Partner with Citon for NextGen Managed IT Services, and put focus back on your business's operations and growth. Together, we are the POWER behind your brand!
Our services transform your IT from a costly burden into a highly secure and efficient competitive advantage
Your satisfaction is guaranteed!