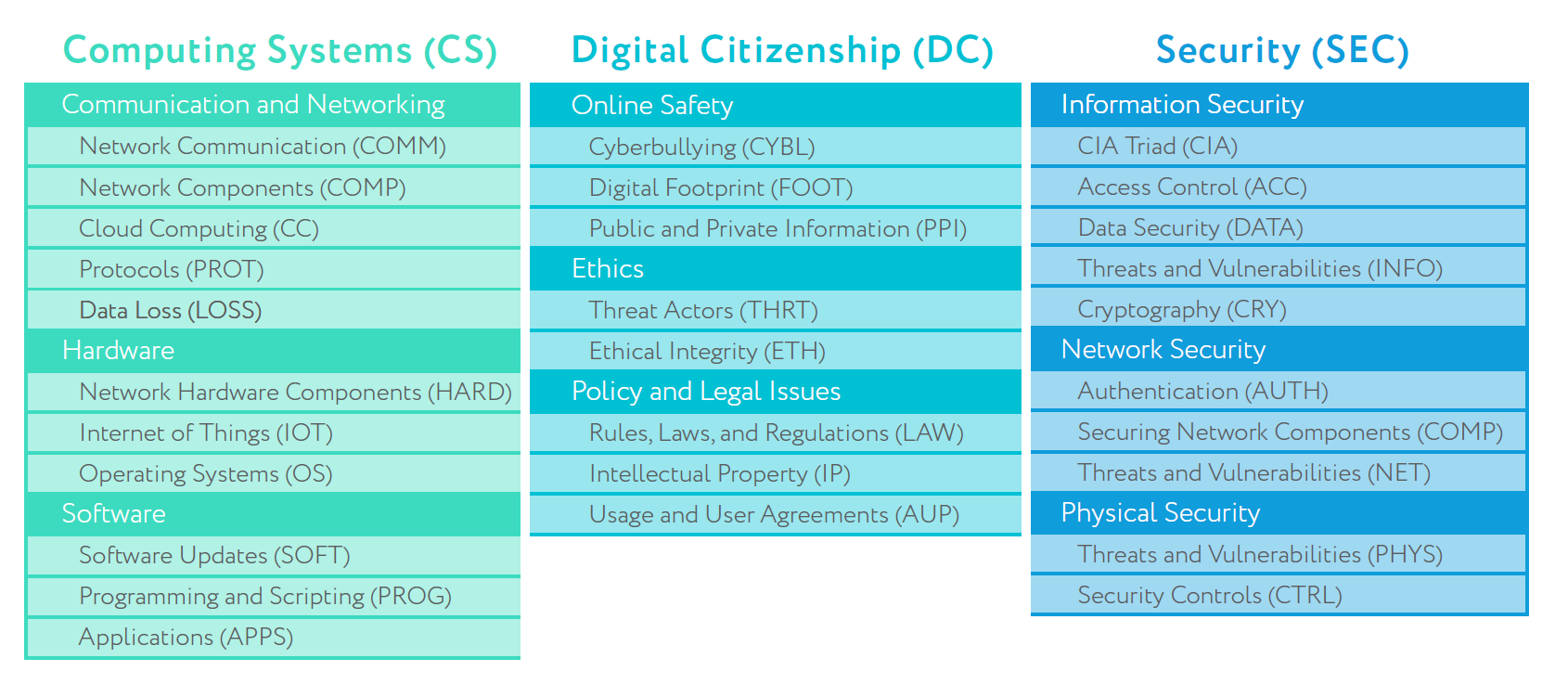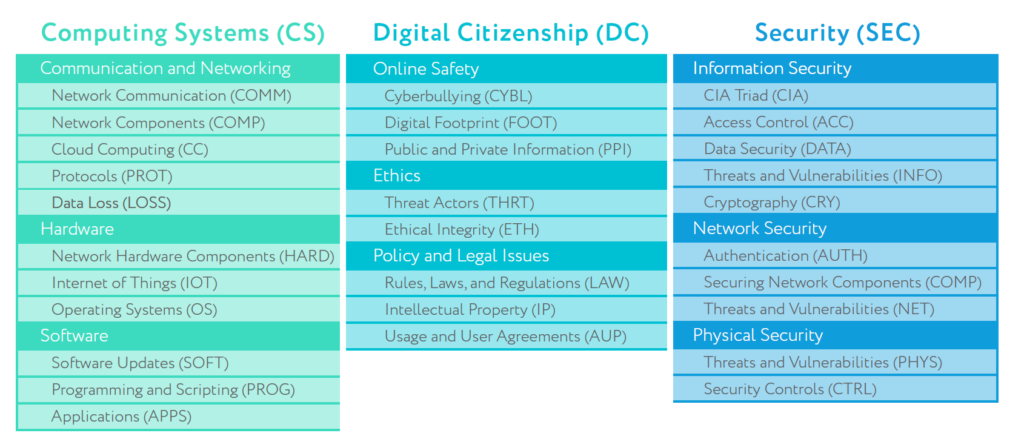 On August 4, 2021, in a coordinated national effort to align cybersecurity learning criteria across all 50 states, the first voluntary K-12 cybersecurity learning standards were announced.
The standards were developed by CYBER.ORG, a cybersecurity workforce development organization which supports K-12 students with cyber career awareness, curricular resources, and teacher professional development, in conjunction with dozens of educators, higher education partners, as well as local, state, and federal partners. They are available to educators at no cost and will be voluntarily used to in schools and districts across the country. The standards cover a range of cybersecurity topics, from the Internet of Things (IoT) to Threat Actors, and center on three core themes:
Computing Systems (CS)

Digital Citizenship
(DC)Security (SEC)
At Citon, we share the belief that developing, promoting and expanding cybersecurity education is essential to protecting our nation's critical infrastructure. With the global cybersecurity workforce shortage projected to reach 1.8 million unfilled positions by 2022, making the effort to standardize and prioritize cybersecurity curriculum in K-12 classrooms is more important than ever. A new workforce must be educated and the current workforce must gain additional skills. Just as Citon invests in the education and advancement of our own team, we applaud and support the good folks and great work at CYBER.ORG, the Cybersecurity and Infrastructure Security Agency (CISA), and the National Initiative for Cybersecurity Careers and Studies (NICCS).
To review the K-12 cybersecurity learning standards and learn more about the standards initiative, visit: www.cyber.org/standards
As a managed IT services provider (MSP), businesses of all sizes across the upper Midwest look to Citon for trusted cybersecurity expertise and robust, scalable, dynamic solutions to protect against significant losses.  Citon offers a full range of proactive IT support which focuses on advanced security, around-the-clock monitoring, data encryption and backup, real-time threat prevention and elimination, network and firewall protection, security awareness training, and more. If you'd like to know more about how Citon's cybersecurity services can benefit your business, reach out anytime — we're local, friendly and here to help protect what you've worked so hard to build!
Content, in part, courtesy of CYBER.ORG, CISA and NICCS.