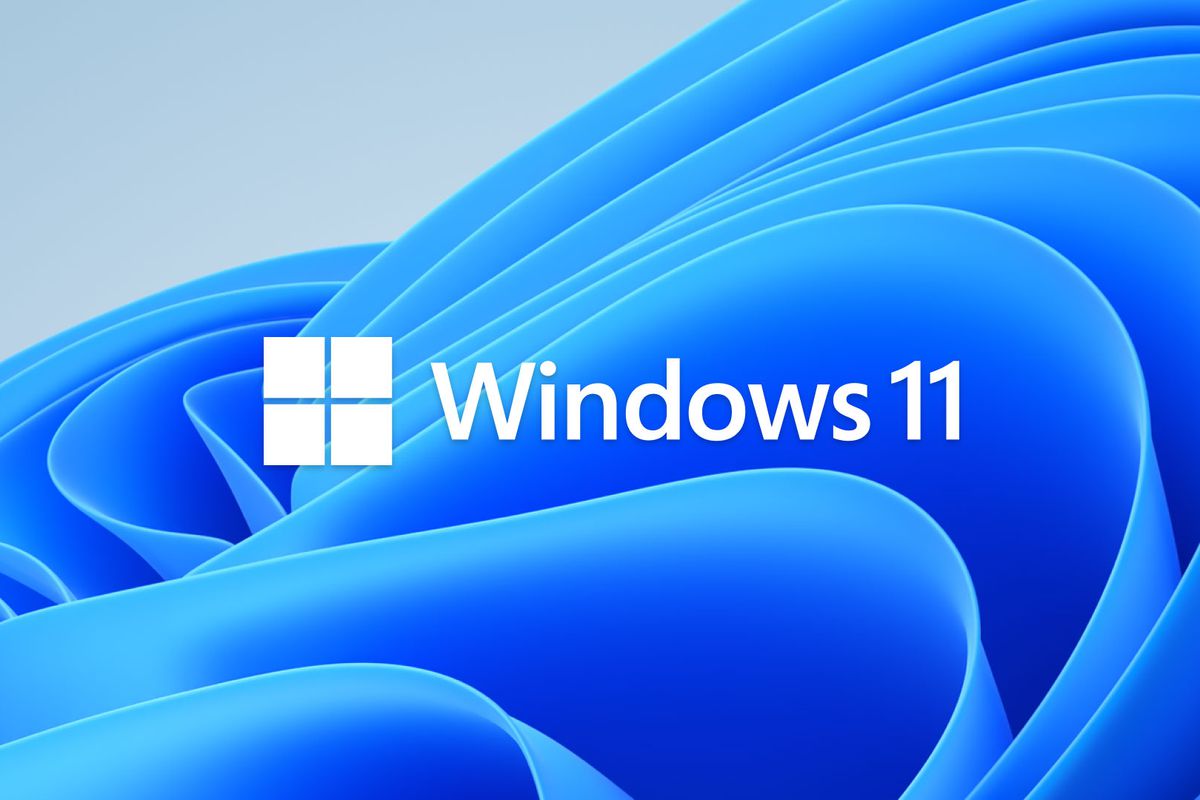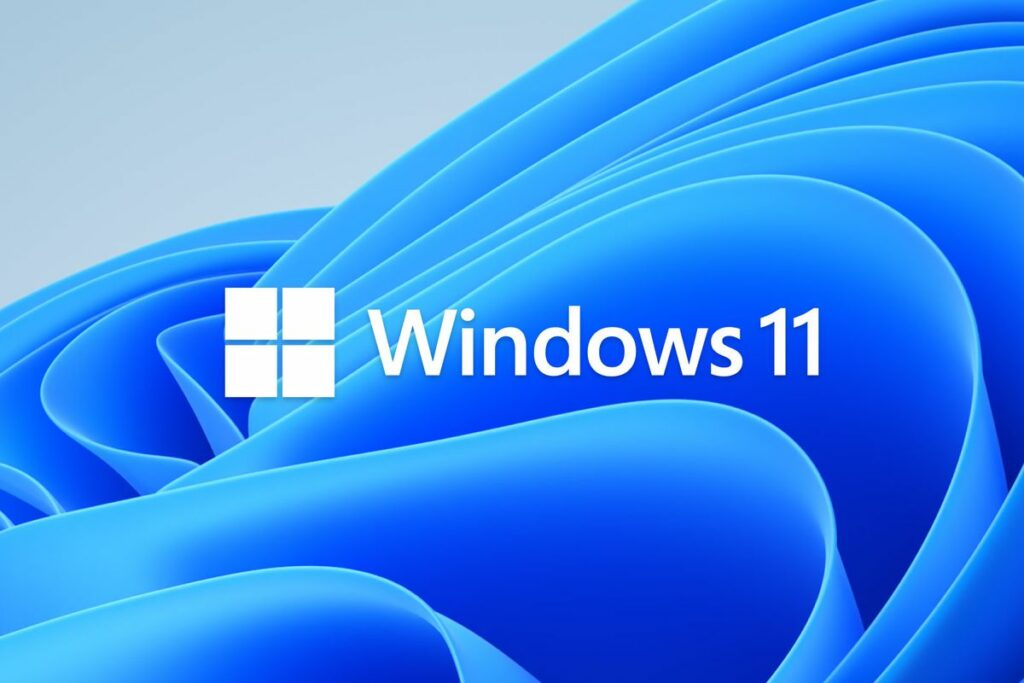 It's official: Windows 11 is on the way! At a virtual event on June 24, Microsoft unveiled "the next generation of Windows," with some big changes to the long-standing operating system and a step forward from Windows 10, which was launched six years ago.  
Security is clearly a top priority in Windows 11 and that's some sweet music to our ears.  Microsoft will require hardware that can enable OS-level protections like Windows Hello, Device Encryption, virtualization-based security (VBS), hypervisor-protected code integrity (HVCI) and Secure Boot. Their research indicates that the combination of these features reduces malware by 60% on tested devices. So with this in mind, all Windows 11 supported CPUs must have an embedded Trusted Platform Module (TPM), support secure boot, support VBS and specific VBS capabilities.  Stay tuned for more info on that front soon.
Beyond security enhancements, Windows 11 includes a veritable treasure trove of new features, all part of Microsoft's greater push to make your PC experience to look and feel the same as your phone or tablet experience. Here's a quick look at five of the new features we're particularly interested in…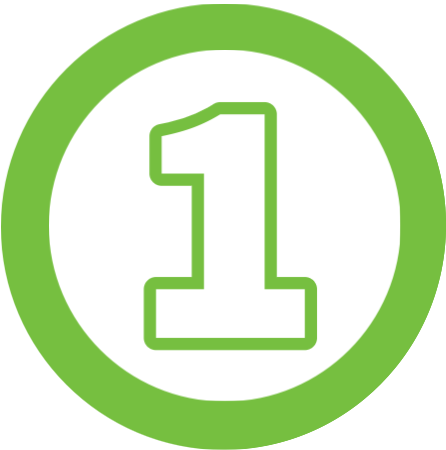 Tighter Teams integration
In previous posts, we've extolled the virtues of Microsoft Teams and the positive impact it's had on our organization's culture of collaboration and gratitude.  We're being told that Teams is getting a face-lift and will be integrated directly into the Windows 11 Taskbar, making it easier to access (similar to Apple's FaceTime integration with MacOS). You'll also be able to more easily access Teams from Windows, Mac, Android or iOS.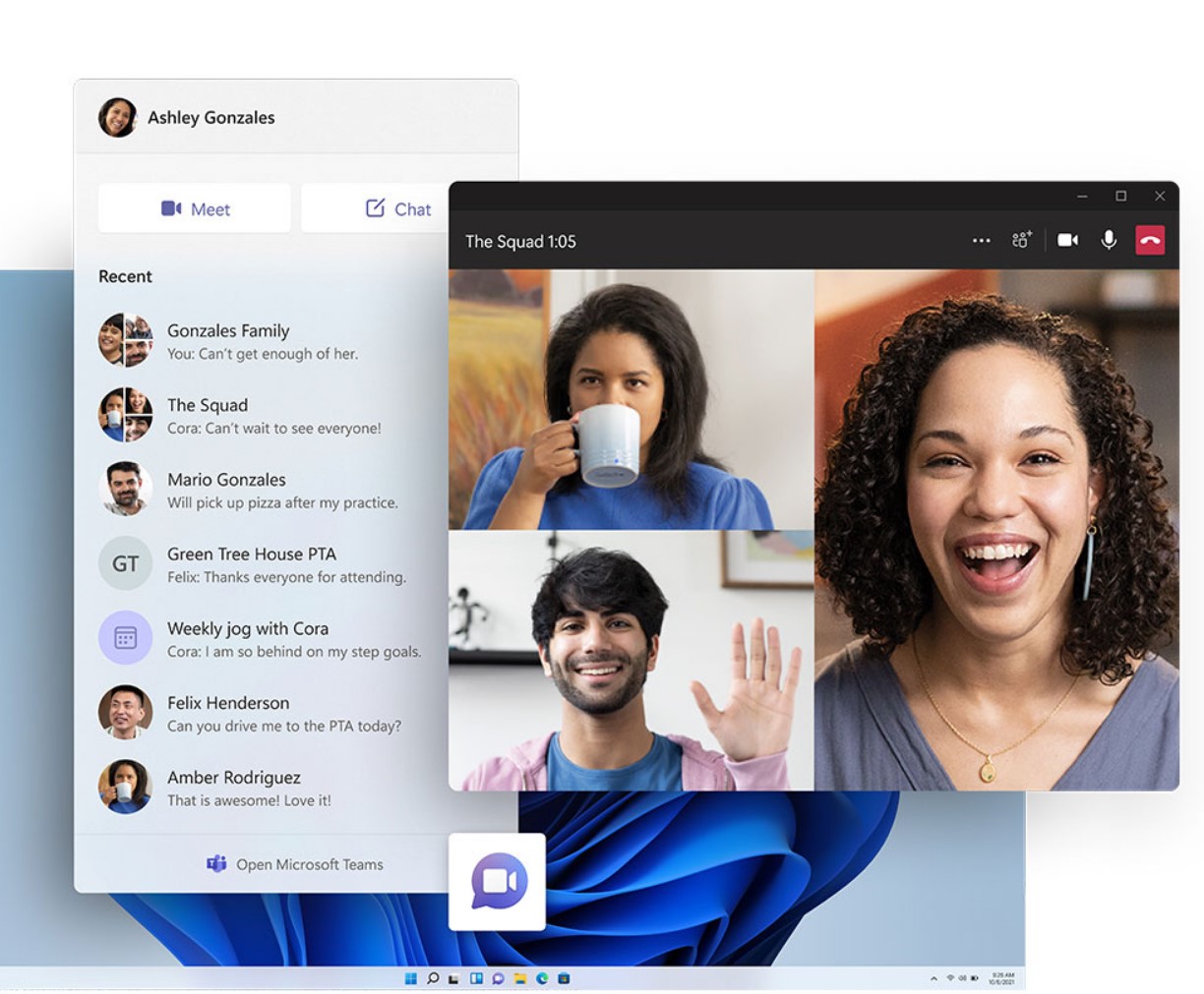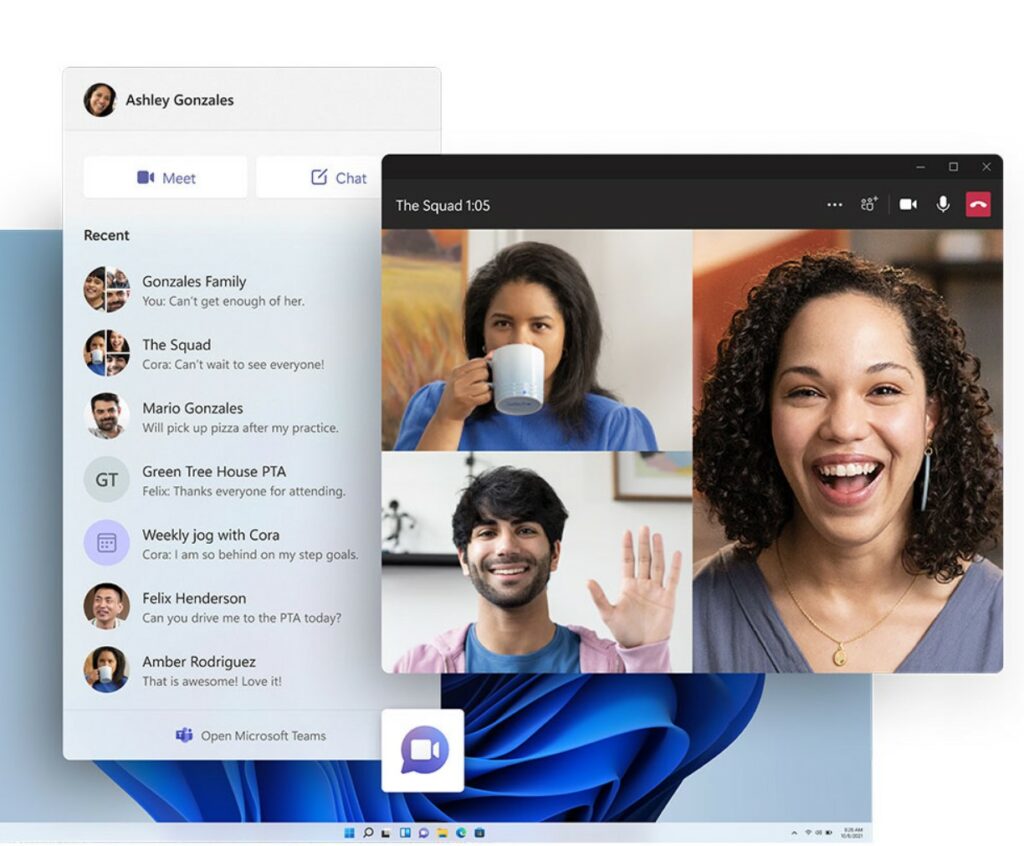 Windows 11 will support  virtual desktops in a way that's also more similar to MacOS, toggling between multiple desktops for personal, work, school or gaming use.  
Early demos indicate you'll be able to scroll to the bottom of your screen and see a window slide up with the different desktops you've created, letting you switch back and forth between them with one click.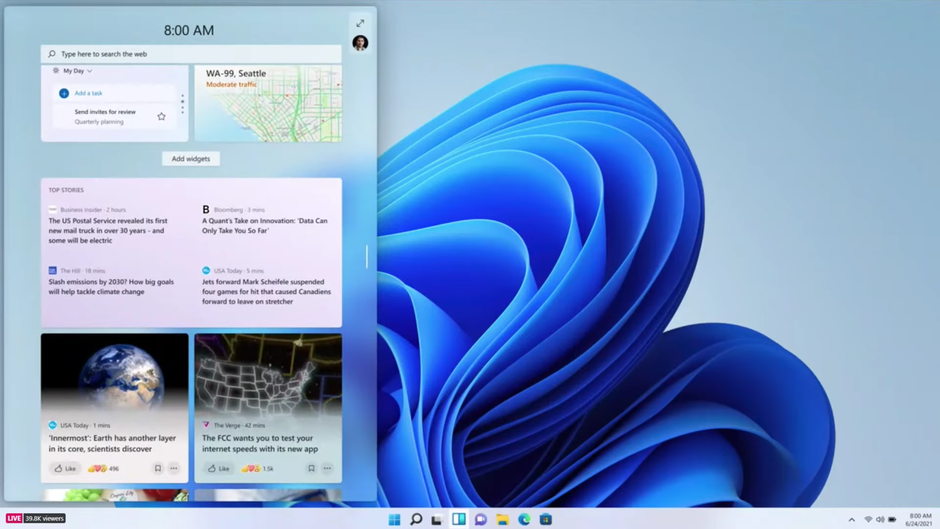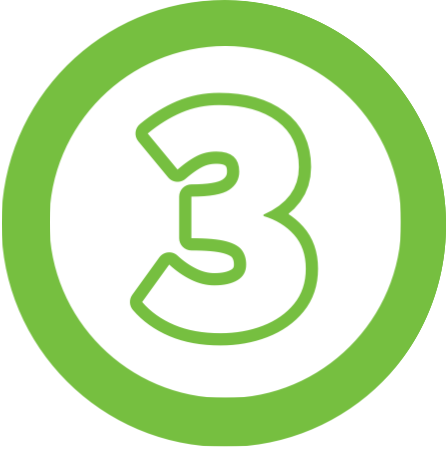 Android apps for real this time
Microsoft has announced that Windows 11 will offer the option to run Android apps on its new operating system.  
Microsoft is also partnering with Intel to use its Intel Bridge technology to make this a reality, although the Android apps will still work with both AMD and Arm-based systems.
Windows 11 marks the first time all users will be able to download Android apps directly to their PC. Early indications are that they'll be using Amazon's Appstore via the new Windows store to bring Android apps to Windows 11.
Apps  can be pinned to the taskbar or snapped alongside traditional Windows apps.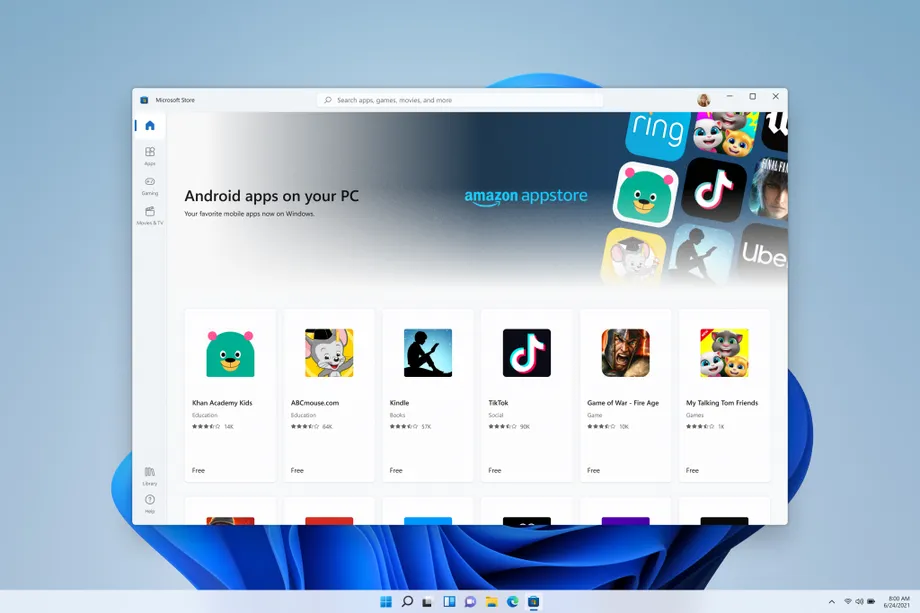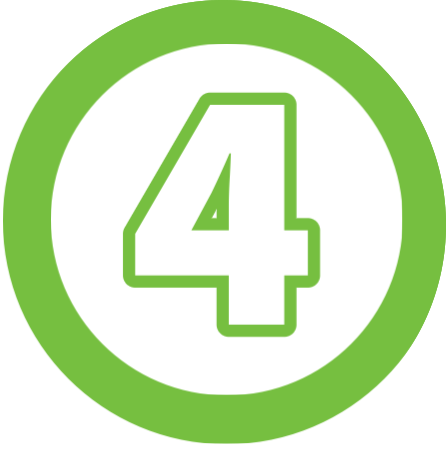 At Microsoft's launch event they detailed a new way you'll be able to find content: Widgets. The feature is an AI-powered personalized feed that slides out to show you info such as news, weather, a glimpse at your calendar and to-do list and your recent photos.
Widgets is an evolution of the Interests feature currently available in Windows 10. Introduced at the end of April, Interests launches from the taskbar and gives you similar personalized at-a-glance info. Widgets appears to expand on this with more personalized information and a much nicer appearance.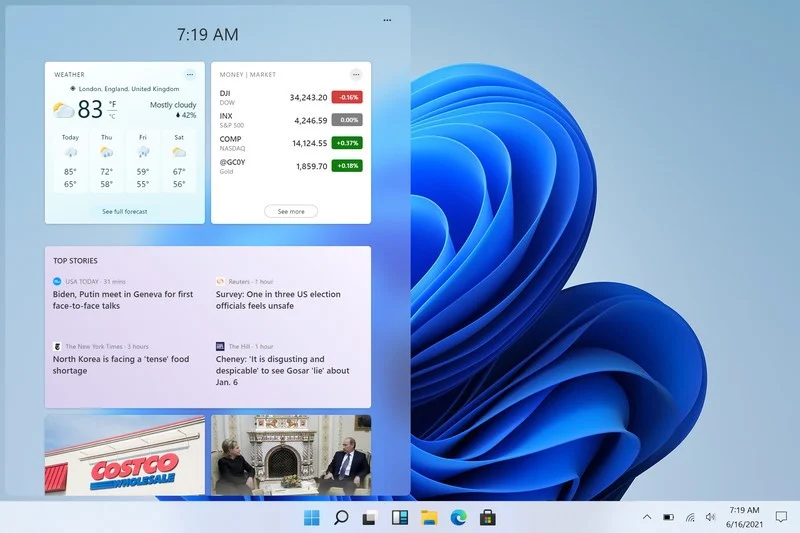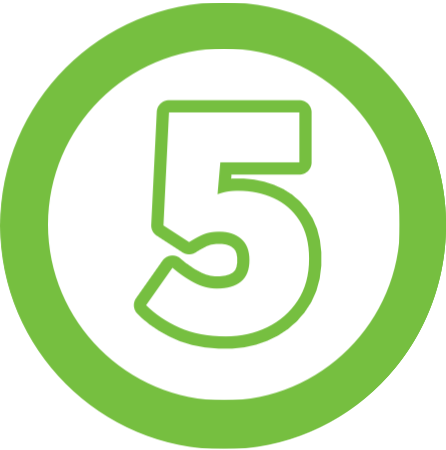 Snap Layouts and Snap Groups
Hybrid workers rejoice!  When you're working in a bunch of open windows, Windows 11 will let you arrange them in different layouts on the screen, and will save all of those windows in that arrangement.  When you open a window, you'll see a button that looks like a square in the top right corner, in between the X and the minimize button. Click that to see different layout options for that window, and select the layout and the position within the layout that you want to place that window.  
Snap Groups are the set of open windows that you saved in Snap Layouts, found in the taskbar for easy access to call up once again, so you can minimize or maximize them as a group.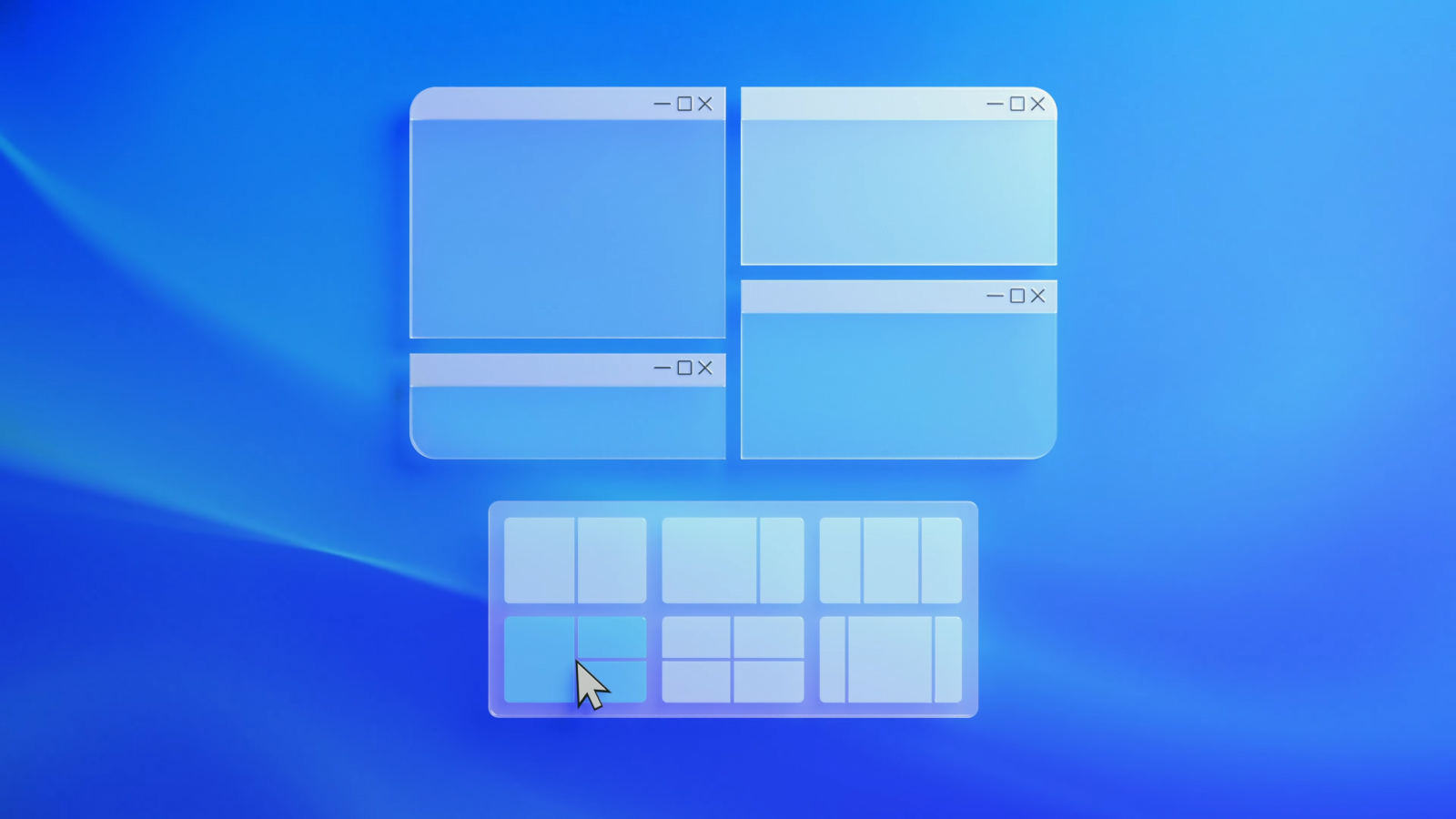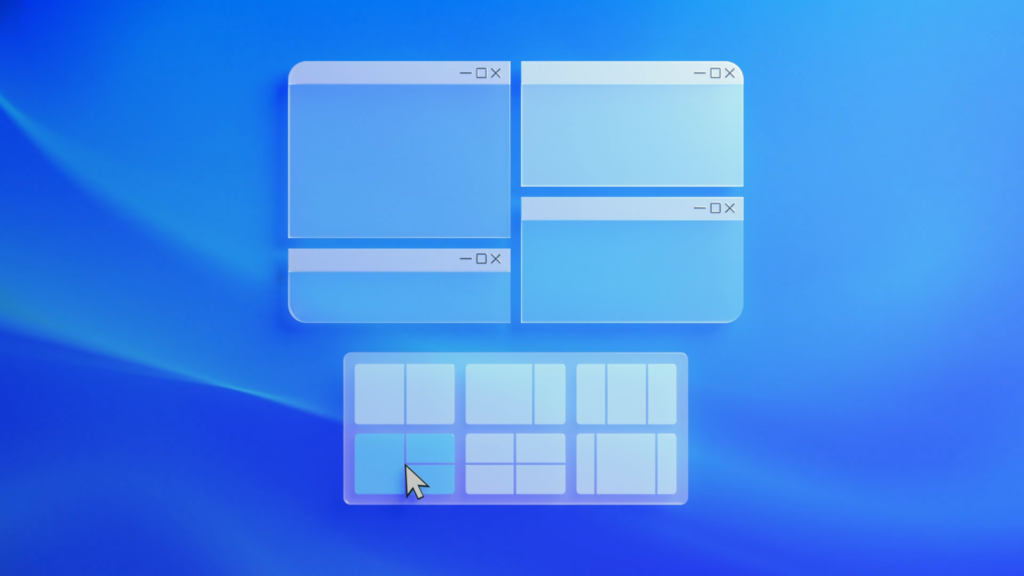 From all we've seen so far, Windows 11 represents another big step forward in terms of security, collaboration and productivity.  It will be available through upgrade for eligible Windows 10 PCs and on new PCs beginning in late 2021.  If you'd like to learn more, click the connect button below and one of us will reach out.  We'd love to help.
Content, in part, courtesy of Alison DeNisco Rayome/CNET and Microsoft Corp.